As disease resistance continues to impact production around the world, diseases in sorghum are top of mind in Niger and Senegal. With limited access to treatment options and inputs, farmers in Africa remain susceptible to these devastating diseases.
With the ability to apply markers at each breeding stage, sorghum breeders are studying marker-assisted selection for disease-resistant sorghum cultivars.
Collaborating Research 
With funding from the Feed the Future Innovation Lab for Collaborative Research on Sorghum and Millet (SMIL), researchers at Texas A&M University, Institut National de la Recherche Agronomique du Niger (INRAN), and Institut Sénégalais de Recherches Agricoles (ISRA) are working to find a solution through enhanced disease resistance using gene tagging.
"The final goal is to develop PCR primers that can be used to do the master assistant selection. With the maker selection, it will not take such a long time to have cultivar resistance of sorghum to help increase yield," Coumba Fall, SMIL-supported graduate student at Texas A&M, said. "We want to identify qualities for growers by finding a resistant gene or trait that is associated with a disease."
Dr. Clint Magill, principal investigator on the research and professor in Fungal Genetics and Host Resistance at Texas A&M, said he was initially introduced to sorghum research through sorghum researcher Dr. Dick Fredrickson, who also introduced him to SMIL when he first started at Texas A&M.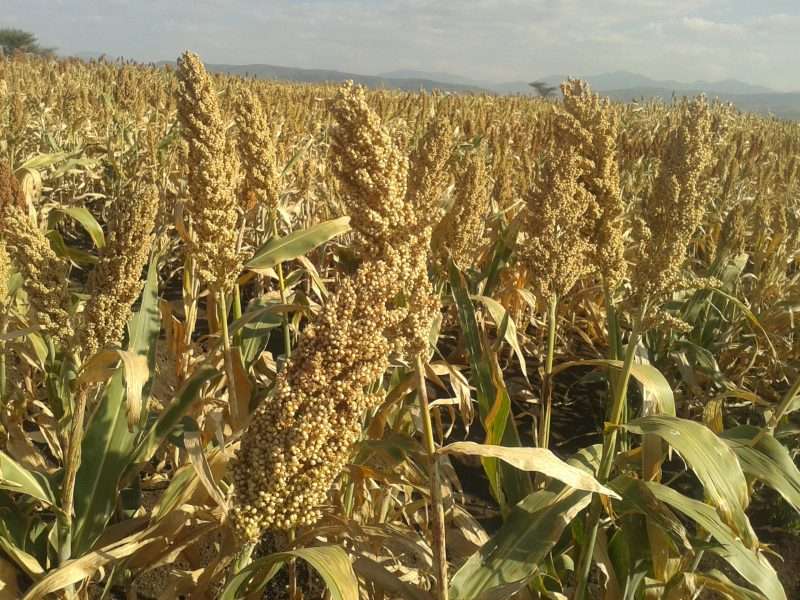 Magill's father was a tenant farmer, so he moved around for much of his childhood, but he attended school in rural Illinois and then went to the University of Illinois for his undergraduate agricultural studies. 
Shortly after getting into the research, Magill said, "It would be really good for farmers in Africa if they could do their own gene tagging and track for the next generation by a simple PCR reaction."
Magill made the connection with Kansas State University and SMIL and joined Dr. Louis Prom, research plant pathologist from the U.S. Department of Agriculture to work on this SMIL project together. As the SMIL research project principal investigator, Magill feels like the SMIL team has provided him with everything needed for a successful project.
"I have a great student, Coumba Fall, working with me from Senegal, great breeders on the team, and good pathologists," Magill said, adding his networks in Niger and Senegal are also important for research tracking.